CIVIL SOCIETY FACILITY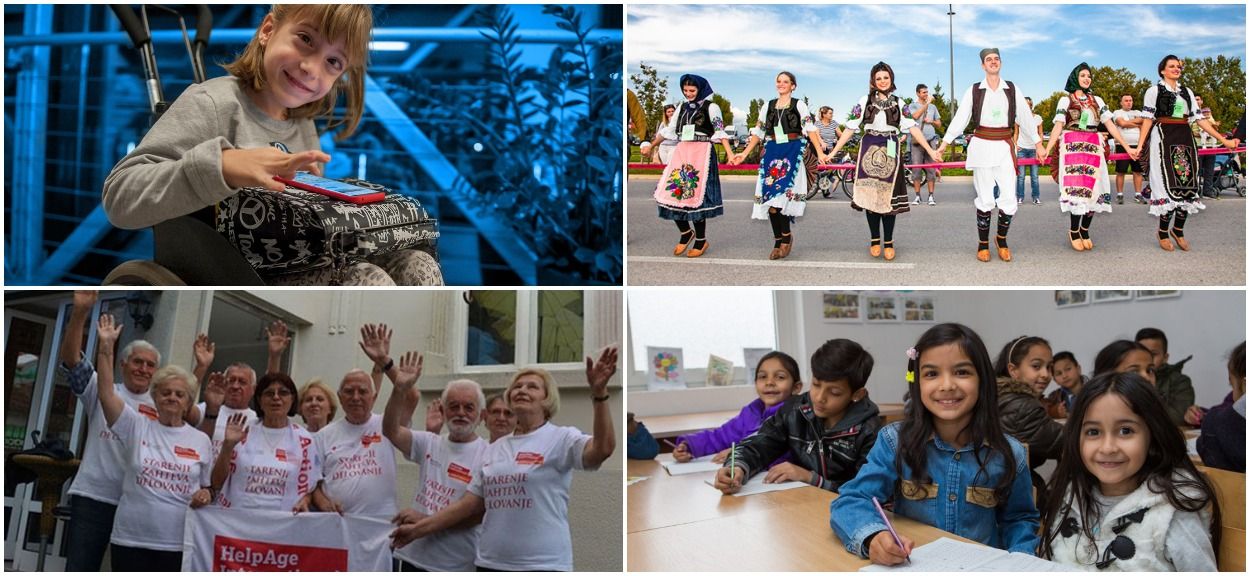 CIVIL SOCIETY FACILITY SERBIA
Civil Society Facility programme seek to ensure greater benefit of civil society from national legal and financial frameworks and to improve dialogue with state institutions. Programme support CSOs networks to give citizens a voice and influence public sector reform processes through analysis, monitoring and advocacy.
Thematic area of intervention through Calls for Proposals focused on: strengthening the rule of law through targeted support for project focusing on fight against corruption and efficiency of judiciary; support for specific measures targeting vulnerable groups and regional cooperation, civic and capacity building initiatives at the rural and remote area in Serbia; public administration reform; cultural diversity; support CSOs that work with people and groups that are more exposed to discrimination and discriminatory practices such as asylum seekers, readmitted persons, LGBT persons, and children from vulnerable groups. enhance cooperation between Serbia and Kosovo* by improving quality of life of citizens.
Civil society actors in enlargement countries can make substantial contributions by addressing issues such as the rule of law, corruption, organised crime, the economy and social cohesion. Through their lobbing, advocacy and oversight activities at national, regional and local level they can create demand for enhanced transparency, accountability and effectiveness from public institutions and create a greater focus on the needs of citizens in policy making. Further more, the involvement of civil society in the pre-accession process can contribute to deepening citizens' understanding of the reforms a country needs to complete in order to qualify for EU membership.

Open Calls
Publishing Date
End Date
Name and Description
April 16, 2020
May 15, 2020

EXPIRED

Rule of law - Support to Civil Society capacities

Under CIVIL SOCIETY FACILITY AND MEDIA PROGRAMME 2019 the global objective of this call: increase capacities of the Serbian CSOs to address reform processes and EU integration process. The specific objective(s): increase own capacities and effectiveness of the Serbian CSOs, directly through the contracted grants, to address reform processes, among others in areas relevant to rule of law.

Reference: EuropeAid/168079/DD/ACT/RS Overall indicative amount: EUR 1,000,000.

To apply for this Call for Proposals, please use this link