About Sector
Public administration is backbone of every state, especially in the process of EU accession, as it leads the whole process of European integration. In that process the crucial is public administration reform (PAR) strategy and action plan as well as the public financial management reform programme.
These umbrella strategies are supported by a number of specific strategic activities. The government ensures regular monitoring and reporting on implementation of reforms, but also covers managerial accountability of the EU funds. Therefore, the projects in Serbia supported by the EU dedicated to PAR include:
policy planning
public consultationse-government, and salary system in the public sector,
de-politicisation and professionalisation of public service
managerial appointments through a merit-based procedure and a strong quality control.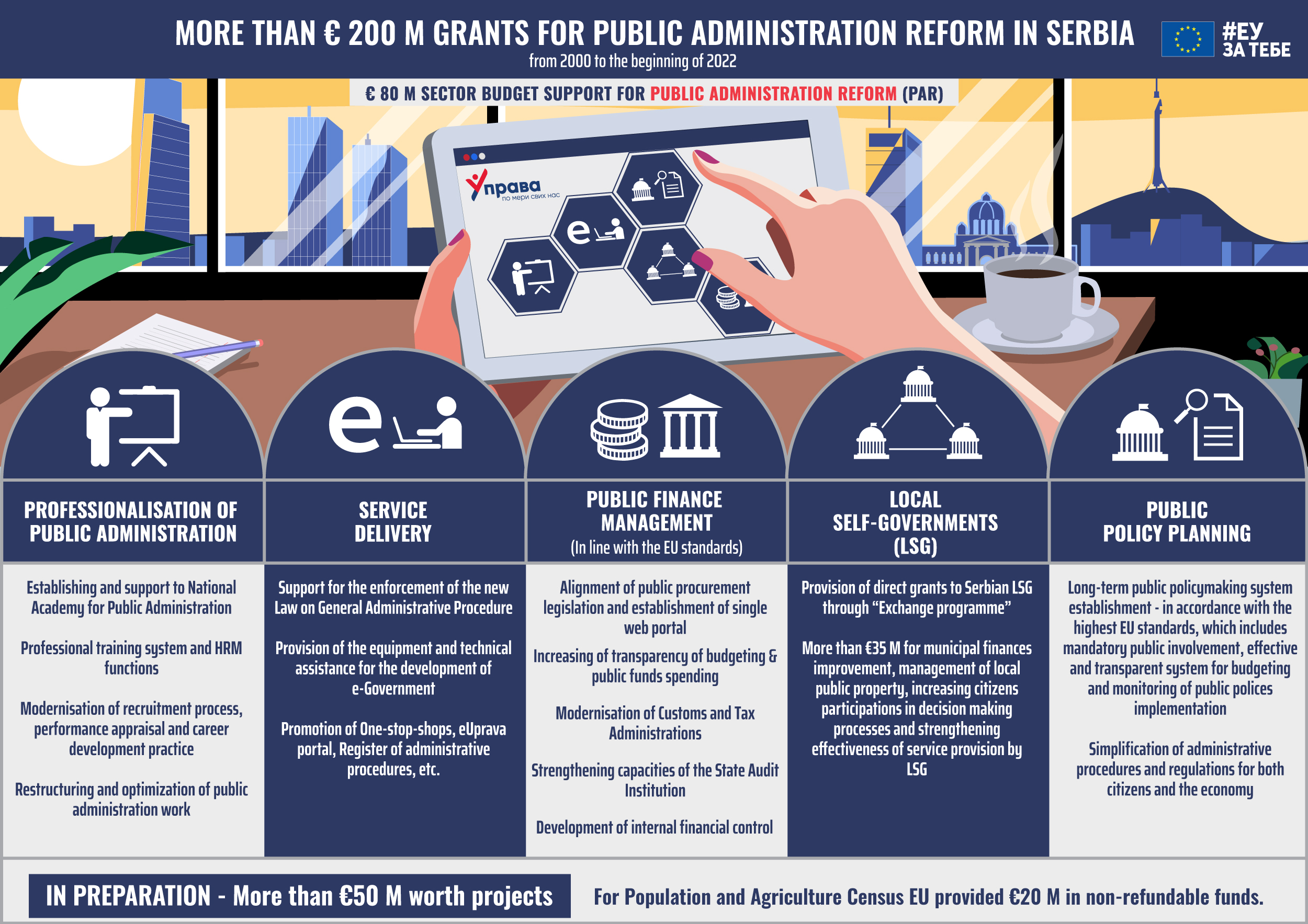 The focus is also on development of a single mechanism for prioritising all investments regardless of the source of financing to ensure more realistic planning, costing, sequencing, and increased focus on performance indicators and results of capital investment planning and project appraisal in the budget process. The bottom line is to safeguard citizen's right to user-oriented administration based on simplification of administrative procedures.