About Sector
Transport in the European Union aims to improve the functioning of its internal market by ensuring the safety and quality of transport services, protecting the interests of users of those services and protecting the environment. Bearing in mind that transport is the industry of the future, 10% of the total acquis communautaire is covered by transport policy regulations designed to tackle a variety of transport problems. EU regulations cover road, rail, water, air and maritime transport and concern the technical, social and safety standards of those sectors. These standards contribute to the development of the EU economy, price stability, improved passenger comfort and living standards of the population in accordance with environmental protection.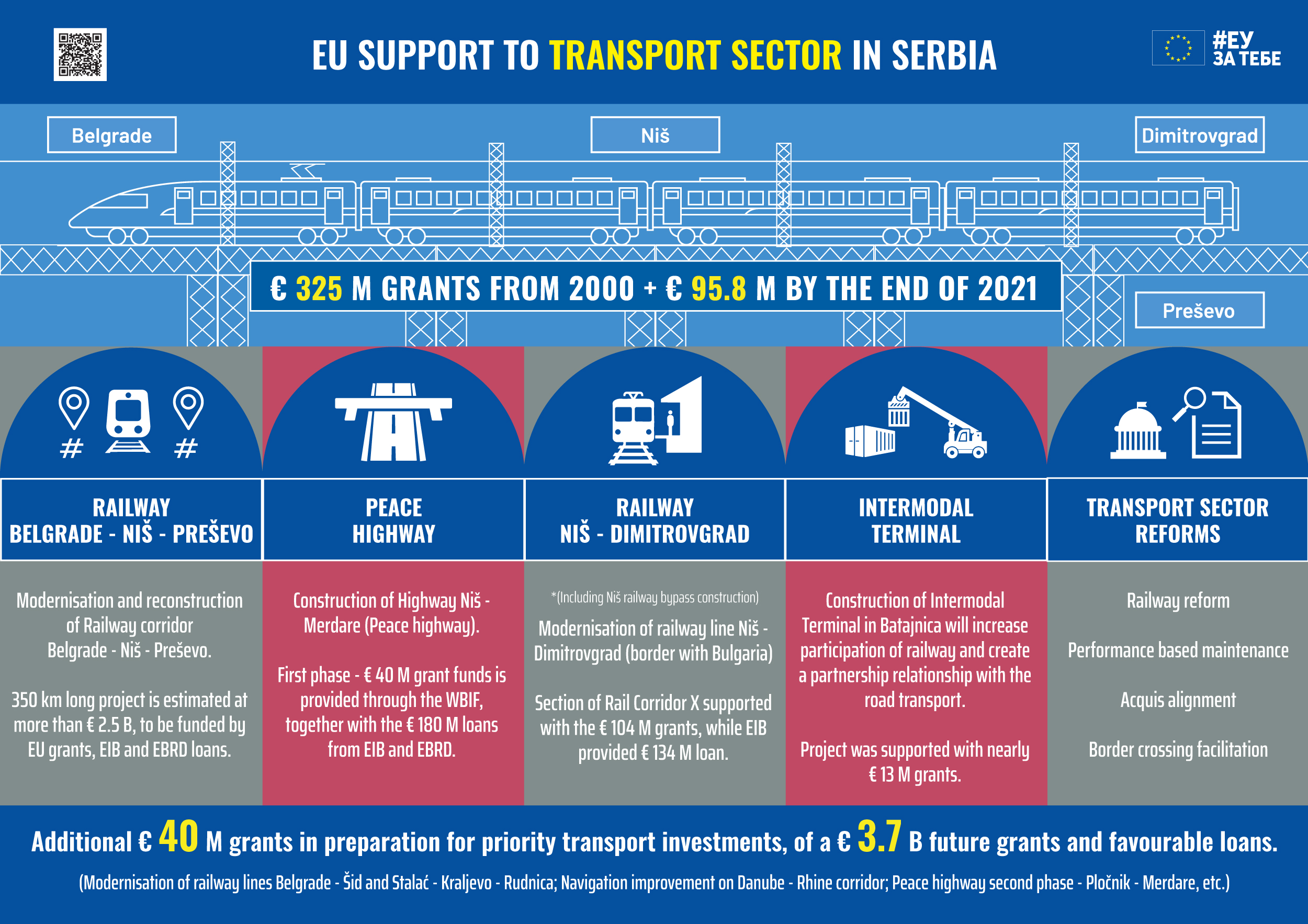 The focus of EU rail projects in Serbia is primarily on:

liberalizing this sector,
opening it up to competition,
improving safety and
developing rail infrastructure.
Air transport projects address market access issues, as well as air safety, and improve passengers' rights and obligations. Water transport projects recognize the enormous potential of the European Corridor VII (Danube River) and focus on enforcing strict safety rules, reducing the risk of navigation damage and reducing the negative impact on the environment.